Women's Waxing Services

If you have you have unwanted hair on your face or body, our N.Y.C. waxing salons at our Manhattan downtown and midtown locations are the best places to go for wax hair removal services. You need never be embarrassed again by unsightly hair. Our award-winning waxing service professionals will take care of you with a combination of professionalism and caring attention. Here's another plus: the more times you wax, the sparser and finer your hair grows back.
We use two different waxing formulas based on your skin type and the area that needs waxing. Our warm Azulene wax is for all skin types, and our Cirepil Blue Hard Wax is for sensitive skin types, or for removing hair in small areas. In keeping with our strict hygienic standards, we never reuse (double-dip) the wax applicator. You can come in for a free consultation and a small patch test to see which wax is best for you.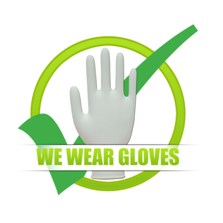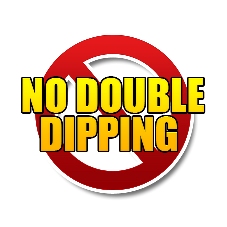 ---
Women's Azulene Wax Prices
Body Waxing Prices:
| | | | |
| --- | --- | --- | --- |
| $50.00 | Full Leg Waxing | $20.00 | Lower Back |
| $65.00 | Full Leg with Regular Bikini Wax | $40.00 | Full Chest with Nipples Waxing |
| $75.00 | Full Leg with Brazilian Bikini Wax | $15.00 | Nipples Waxing |
| $55.00 | Lower Leg with Regular Bikini Wax | $35.00 | Full Arm Waxing |
| $65.00 | Lower Leg with Brazilian Bikini Wax | $30.00 | 3/4 Arm Waxing |
| $30.00 | Regular Bikini Waxing | $35.00 | Lower Leg with Knee Waxing |
| $45.00 | Brazilian Waxing | $65.00 | Upper Leg with Brazilian Bikini Wax |
| $15.00 | Rear Back Waxing | $60.00 | Upper Leg with Regular Bikini Wax |
| $20.00 | Buttocks Waxing | $60.00 | Upper Leg with Regular Bikini Wax |
| $40.00 | Full Stomach Waxing | $25.00 | Half Arm Waxing |
| $15.00 | Lower Stomach Waxing | $15.00 | Underarm Waxing |
| $40.00 | Full Back Waxing | $12.00 | Toes Waxing |
Women's Face Waxing Prices:
| | | | |
| --- | --- | --- | --- |
| $8.00 | Upper Lip Waxing | $18.00 | Eyebrows Waxing |
| $12.00 | Chin Waxing | $15.00 | Nose Waxing |
| $15.00 | Ears Waxing | $15.00 | Sideburn/Cheeks Waxing |
Women's Cirepil Blue Hard Wax
Body Waxing Prices:
| | | | |
| --- | --- | --- | --- |
| $50.00 | Regular Bikini | $40.00 | Lower Back |
| $60.00 | Brazilian | $60.00 | Full Chest with Nipples |
| $20.00 | Rear Back | $24.00 | Nipples |
| $40.00 | Buttocks | $70.00 | Full Arm |
| $60.00 | Full Stomach | $50.00 | Half Arm |
| $30.00 | Lower Stomach | $20.00 | Underarm |
| $80.00 | Full Back | $25.00 | Toes |
Women's Face Waxing Prices:
| | | | |
| --- | --- | --- | --- |
| $25.00 | Eyebrows | $12.00 | Upper Lip |
| $24.00 | Cheeks | $20.00 | Chin |
| $30.00 | Nose | $30.00 | Ears |