Dyanna Spa - Best Nail Salon and Waxing Services Since 1983!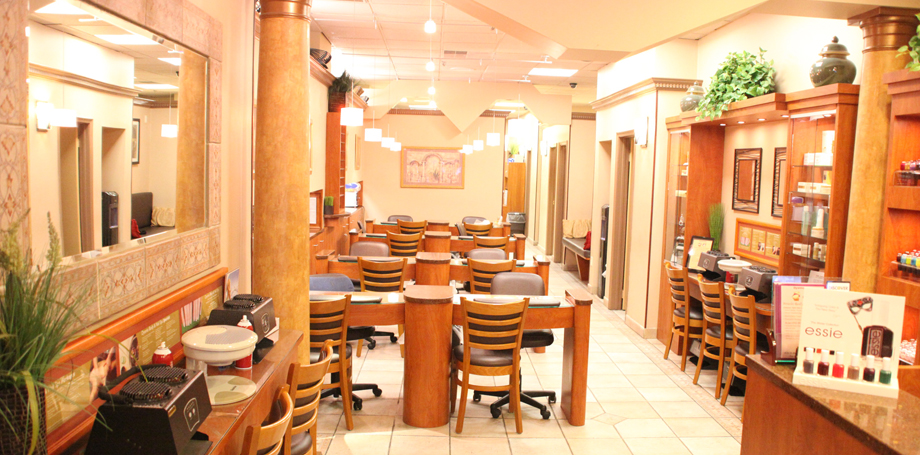 Dyanna Spa and Nail Salon in Manhattan, N.Y. first opened its doors in 1983. At that time, we provided nail and waxing hair removal services. Historically, we were probably the first day spa in Manhattan to offer Brazilian wax treatments. The need was there and we filled it. In 1987, we opened up our location on 21st Street in downtown Manhattan in the Flatiron District near Gramercy Park. With that move, we were able to expand our spa services for men and women, and we did just that. We added facials, additional nail salon and waxing hair removal services, body treatments, facials, and massages.
We worked hard, gained a tremendous amount of experience, added staff, expanded our product line, and began winning awards. Although very grateful for the acclaim we received, we didn't want to change our focus, which was to enable people to receive affordable spa services in order to look and feel better about themselves.
In 2013, we took over management of the Dyanna Spa location on 39th Street in midtown Manhattan in the Murray Hill District. We renovated it, added all our special touches, and reopened it in 2014.
We are very excited to be able to offer our spa services in two convenient locations, and remain dedicated to providing additional services and the best spa experience in the city.
Dyanna Body & Nail Salon Spa - Downtown (Flatiron / Gramercy Park)
---
121 Madison Ave ( between E 30th & E 31 street), NY 10016 - (212.995.2355)
Monday-Friday: 10 a.m.-8 p.m.; Saturday and Sunday: 10 a.m.-6 p.m.
---
Dyanna Nail Salon & Waxing Center - Midtown (Murray Hill)
150 East 39th Street Manhattan, NY 10016 - (212.213.0011)
Monday-Friday: 10 a.m.-8 p.m. Saturday: 10 a.m.-6 p.m. Sunday: closed